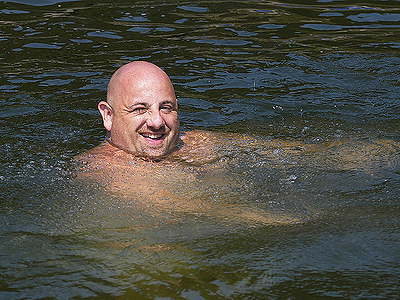 I have been flying for just over 25 years. I, like most other pilots started with the small single engined aircraft, which fired the initial passion. I progressed to piston engined twins which then led me to getting a Commercial Pilots License (CPL). After applying to many companies unsuccessfully, I realised that the Airline Transport License (ATPL) is what was required. With my shiny new ATPL in my hand, my career as a Professional Pilot then "took-off" if you'll pardon the pun!
I am currently flying the Airbus A320 aircraft which I enjoy immensely. This aircraft is a world apart from the Boeing 727 and BAC 1-11 that I flew on for sixteen years.
I have operated aircraft in extreme places ranging from the the very cold edges of the Arctic Circle and the Urals to the blisteringly hot deserts of the Middle East and African Continents. Sadly I did not have a camera with me at the time, I feared that the extreme changes of climate and the frequent X-Ray scanning of my personal property would not bode well for camera and film of that era.
With the arrival of digital photography, life is easier and I carry my camera around more often than I used to. This should enable me to capture far more memories in the future.
I am currently working far too many hours and trying to divide my leisure time between my hobbies and my family, quite often the weather dictates the winner.
Thank you for visiting my web site, please take some time to look around, and please feel free to comment on any of the galleries. Come back often, as I will be adding pictures regularly.
Stay well and have fun, Adrian